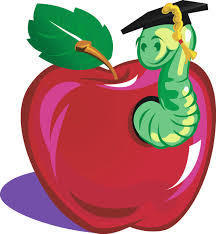 Teacher Excellence Award
Greg Allen
Tuesday, June 18, 2019

Shenandoah
teacher Emily Whaley has been named the 2019 Henry County Community
Foundation Teacher Excellence Award winner. Whaley is pictured with
SHS Principal Greg Allen, who nominated her for the award.
Courier-Times Staff Report
Henry County Community Foundation has named Emily Whaley the 2019 recipient of the Teacher Excellence Award.
Whaley is a mathematics teacher and data and technology integration coach at Shenandoah High School.
The award was presented in a special assembly of all students May 22.
The Teacher Excellence Award is the highest honor the Foundation can bestow on an individual in education. The honor is designed to recognize teachers who have demonstrated an outstanding commitment to inspire students to reach for difficult and lofty goals.
Those recognized have earned the respect of students, parents and peers through sustained effort, high moral standards and the likelihood of enduring beneficial effects on the students with which they have worked.
Shenandoah High School Principal Greg Allen was proud to nominate Whaley for the award and to tell the community about the wonderful educator he works with.
"Emily Whaley is an excellent educator who is dedicated to her students, our school, and to our community. I cannot think of a better example of an exemplary teacher," Allen said.
In his application, Allen shared "(Her) dedication to students at Shenandoah is unrivaled by any teacher I have been in contact with in 22 years as an educator."
Whaley teaches algebra, pre calculus and trigonometry. She was instrumental in bringing dual credit and early college opportunities to Shenandoah through her own interest in meeting the needs of students on campus. She serves as a student council advisor and a data/technology coach for Shenandoah.
Allen said Whaley stepped up this year to teach a 7 a.m. class when another teacher became seriously ill. Not only did she teach the class, but she began coursework for dual credit certification to benefit the future of her students, he said.
Allen summed up his nomination saying, "Emily Whaley is a leader in our school, the community and her church. Mrs. Whaley stands up for what she believes. She balances an incredible amount of responsibility with what seems like relative ease. (Her) work ethic, abilities and personality make her a perfect fit for any high school. Shenandoah is blessed to have (her) as a teacher leader."
Any current full-time educator of a public school within Henry County was eligible for the Teacher Excellence Award nomination. The winner was selected by judges who are or have been teachers outside the county. This year, seven exceptional teachers were nominated for the award. This award is sponsored by an endowment at the Henry County Community Foundation.