TWO HOUR DELAY REMINDER: Next Tuesday, January 21st is a scheduled Two Hour Delay for Teacher Professional Development.
ELEARNING REMINDER: Monday, January 20th is an Off Campus eLearning Day. The window opens today at 4:00 PM. Click the link for details - bit.ly/Jan-eLearning
We've updated our eLearning Frequently Asked Questions document. Click the link to view -
http://bit.ly/SSC-FAQs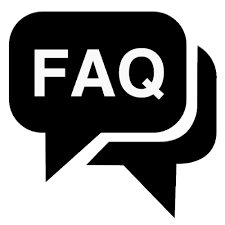 Bus #36 is running about ten minutes behind this afternoon.
REMINDER: The window for the Dec 7th eLearning Makeup Day opens today at 4:00 PM. Details available at
http://bit.ly/nov12makeup
.
REMINDER: All SSC Schools will be closed tomorrow, November 19th. An eLearning Makeup day is scheduled for Saturday, November 23rd. More information is available at
http://bit.ly/SSC-Makeup
.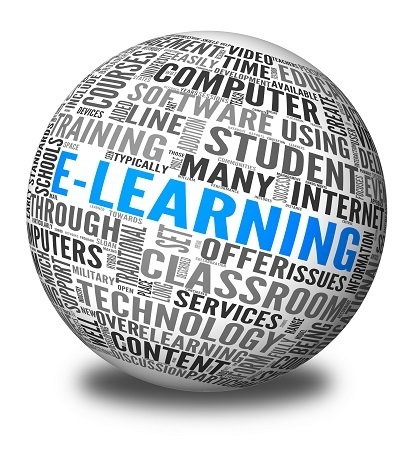 After a brief "hiccup" online registration is now working. If you did not receive an e-mail with registration instructions, please e-mail
techhelp@shenandoah.k12.in.us
for this information.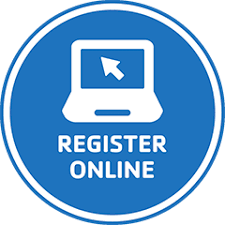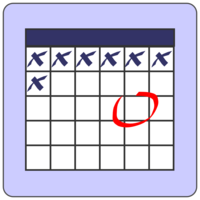 Matthew Riedner, Guidance Counselor at Shenandoah High School will be hosting 8th Grade Parent Night tonight. Diploma requirements, revise schedules, and course selections will be discussed. Event starts at 6 PM in the HS cafe.
The SMS March Newsletter is now available on our website. Please check it out for important information!
Attention SSC Parents: There is an informative and thought provoking article in the Anderson Herald-Bulletin written by Mr. Shane Phipps. The article is entitled, "Why Social Media Can Be Dangerous, Devastating For Teens". This column appeared in the Monday, March 4, 2019 edition. Please review this column and if you believe it to be worthwhile please talk to your teenage (and preteen) daughters and sons about their use of social media, phones, applications, games, etc.
Thanks to all students, staff, and local law enforcement for your understanding and support on Friday. Our day went very smoothly ...
Jan 25th - LATE BUS: Due to a mechanical issue, Bust #21 is running about 20-30 minutes late.
1/21 - LATE BUS: Due to a mechanical issue, Bus #21 is running about 20-30 minutes late this morning.
Shenandoah Schools will be on a Two-Hour Delay on Monday, January 14, 2019.
REMINDER: Monday, Jan. 21st will be an eLearning day to make up for the Nov. 15th weather cancellation.
Next Tuesday, November 13th, is a scheduled two-hour delay for Shenandoah School Corporation teacher professional development.
The SMS cross country meet today vs Anderson/Muncie will be held at the following address: 1601 E 26th St Muncie, IN 47302 The meet will begin at 4:45 PM. The bus will depart at 3:45 PM.
You are cordially invited to attend Meet Your Teacher Night at Shenandoah Middle School on Tuesday, August 7, 2018 at 6:00 PM. We will begin the evening with a technology meeting in the cafeteria. Parents will then meet with teachers in grade level teams. Each team meeting will last approximately 45 minutes. Parents of sixth grade students will meet in the cafeteria. Seventh grade parents will meet in the SMS gymnasium. Eighth grade parents will meet in the media center. After grade level meetings, we will open the building up so that parents may visit individual classrooms. The evening will conclude at approximately 7:30 PM. Please enter at door # 5. We look forward to meeting with you.
SMS Volleyball open gym: SMS will be holding open gym on July 9,11, 16, 18, 23, and 30. We will meet at 4:30 until 6:00 PM in the SMS gym.
Honor Day will be held on Friday, May 25, 2018. We will honor our students by grade level. 6th grade will begin at 8:00 AM. 7th grade will begin at 9:00 AM. 8th grade will begin at 10:00 AM. We hope that all parents and patrons will be able to join in celebrating the accomplishments of our great students. Please enter at door 6.

All SMS Library Books are Due Wednesday, May 16! Thank you for making sure your books are returned, so that you don't miss any part of Field Day!

SMS Students! If you have read 5 of this year's Young Hoosier books, make sure you stop by the library and cast your ballot by Friday, April 27!

Due to school closings, SSC will be in session next week on Monday, Tuesday, and Wednesday. The dates are March 26th, 27th, and 28th.

Update: SSC will now be closed today, Wednesday, March 21, 2018.

SSC will operate on a 2-hr delay today, Wednesday, March 21, 2018.
8th Grade High School Orientation Night will be held on Wednesday, March 14th at 6:00 PM. Meeting will be in the SHS cafe.

Congratulations to Shenandoah High School for being recognized as a Four-Star School! #SSCRaiders

Reminder SSC has a 2-hour delay for students tomorrow, Tuesday, February 13, 2018. Staff will be participating in Professional Development.

SSC will operate on a 2-hour delay on Monday, February 12, 2018. #SSCRaiders

SSC is on a 2-hour delay today, Tuesday, February 6, 2018.

SMS Girls Basketball Update:Tonight's Girl's 7th & 8th grade basketball game is cancelled due to school water issues at one of our gyms. Check back for a reschedule date!