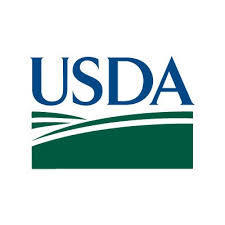 USDA Announces Free School Meal Program
Jake Wiese
Thursday, September 10, 2020
Shenandoah School Corporation is pleased to announce that the USDA has approved a nationwide waiver due to the ongoing COVID19 pandemic that ALL students, regardless of socioeconomic status, can receive FREE meals at school. The Indiana Department of Education has given Indiana schools the approval to start so SSC will be starting this program effective 9/10/20. According to the USDA, this program is currently in effect "until December 31, 2020 or until funding runs out".

What is considered a "free meal"?
Students can receive 1 FREE lunch AND 1 FREE breakfast per school day. Meals must meet the existing guidelines that USDA has put forth and SSC has followed in order to be free. Ala carte items will still be an additional charge.

How do I know if my child is purchasing a meal that qualifies as free?
At the elementary level, we have always ensured that students are choosing a complete meal that will be charged at the meal price (usually adding a fruit or vegetable to qualify). At SMS and SHS, students become more independent and it is more challenging to persuade students to make those choices so we have traditionally allowed students to make their own choices. As a result of this change and the fact that we know parents will want to ensure their student is getting the meal at no charge, we will be modifying our service to ensure that in addition to elementary students, every SMS and SHS student who purchases an entree will have the minimum choices necessary to be able to qualify as a free meal. For example: if a student at SMS or SHS chooses a sandwich entree or a salad entree, and that entree + fruit/veg qualifies as a free meal. Students are allowed to get additional fruit/vegetable servings at no charge and milk is optional.

Why must meals meet certain guidelines to be FREE?
The USDA wants to ensure that any meal that is funded by the government meets certain nutrition qualifications. A school cannot be reimbursed for parts of a meal, the meal must be sold as a unit.
Will my student still use their cafeteria account?
Yes, students will still use cafeteria accounts. Families can still deposit money into accounts for the purchase of ala carte foods.
What if my child is a virtual student?
SSC does NOT offer a weekly meal distribution for virtual students.
Will free meals be a cost to SSC?
This program is fully funded by the federal government and all costs to SSC are fully reimbursed through federal funding. The federal programs that we are able to operate under due to this waiver also provide program simplification, which means that we can focus our team's time and talents on preparing the nutritious and tasty meals our students enjoy.

Are school meals and the school meal environment safe?
Details about the precautions SSC Food Services is taking can be found in the SSC Re-Entry Plan document. We have made the necessary modifications to the way our food is served to ensure that our students are safe and continue to make the school cafeteria a positive experience for our students.

Do I still need to complete a Free/Reduced application if I think I qualify?
This program is currently only in effect until December 31, 2020. After that date, student eligibility status will revert back to either Paid, Free, or Reduced. If you were approved for Free/Reduced, that status remains in effect for the entire school year. Textbook assistance will still require a student to qualify for Free/Reduced via the meal application in order to qualify for assistance.