If you are interested in applying for our open Latchkey Supervisor position, the application can now be filled out and submitted online. Check it out here -
https://bit.ly/3q8FX2C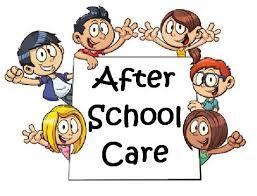 REMINDER: When we have a two-hour delay, we will dismiss at the following times: Elementary - 2:45 PM Middle and High School - 2:55 PM

SSC Two (2) Hour Delay on Friday, February 19, 2021. Everyone please enjoy a nice evening and travel safely, Thank you, Ron Green

SSC Closed Thursday, February 18, 2021 with an eLearning Day. Everyone have a great day and be safe! Thank you, Ron Green

Good Afternoon! Thursday, February 18th will be a Gold day for SHS. We will also be Gold for Friday, February 19th. Charge your computers and finish your E Learning! Everyone have a great day and stay safe. Mr. Allen

SSC Closed on Wednesday, February 17, 2021. Students and teachers will use an eLearning Day. Everyone stay safe! Thank you, Ron Green

SSC will be CLOSED on Tuesday, February 16, 2021. Students and teachers will use an eLearning day. Everyone have a nice evening and stay safe. Thank you, Ron Green

Reminder: No School Monday, February 15, 2021 because a make-up is not necessary. Everyone please enjoy your three day weekend and remember to continue to follow all COVID-19 Safety Protocols. Thank you, Ron Green

TWO (2) HOUR DELAY for SSC on Friday, February 12 , 2021. Everyone have a nice evening and be safe in your travels . Respectfully, Ron Green

SSC Closed Thursday, February 11, 2021. SSC will conduct an eLearning Day. Everyone have a great day and be safe. Thank you, Ron Green


SSC is closed Friday, February 5, 2021 due to slick/icy conditions. SSC will conduct an eLearning day. Everyone be safe . Thank you, Ron Green

Shenandoah High School: Please remember that tomorrow is a Blue Day! Gold students will report to SHS on Thursday and Friday this week. This change is due to our snow day on Monday. Gold Juniors, please remember to charge your computers fully for Thursday.

Hybrid changes that were announced earlier were only for Shenandoah High School students. These changes do not impact SMS or SES. Mr. Allen


All Juniors and Seniors taking part in ISTEP: Please make sure to log your computer on and connect it to the internet today! We have import updates to push out to your school laptop that are needed for the ISTEP+ testing that is beginning this week. Mr. Allen

Due to our snow day today we will shift our hybrid schedule. The Blue group (A-K) will come to school on Tuesday and Wednesday. The Gold group (L-Z) will come on Thursday and Friday. This will balance the number of days for in-person attendance for our students. Stay safe!

eLearning Information for Monday, 2/1/21: Teachers will have assignments available by 9:00 AM and will be available from 9:00 AM-12:00 PM and 12:30 PM-3:30 PM. E-mail
techhelp@shenandoah.k12.in.us
if you need tech help. Be Safe!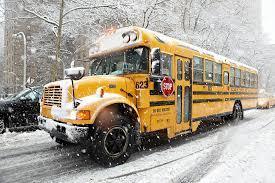 SSC will be Closed Monday, February 1, 2021 with an eLearning Day. Everyone be safe and have fun. Thank you, Ron Green

Please see the upcoming messages from Mr. Wyatt and Mr. Allen involving changes to the SMS and SHS schedules to begin February 1, 2021. Please listen to the VM that accompanies this text. Thank you, Ron Green