We thank all students, parents, teachers, and staff for a great first week back from vacation. Students, continue to work hard, have fun, and ask questions, Please listen to the VM that accompanies this message. Have a great week of learning! Thank you, Ron Green


Today is the last day to register for Grab and Go Meals for Jan 5-8 & Jan 11-15. The Survey can be found here -
http://bit.ly/3apqAOL

SSC Grab and Go Registration for the Weeks of Jan 5-8 & Jan 11-15 can be found here -
http://bit.ly/3apqAOL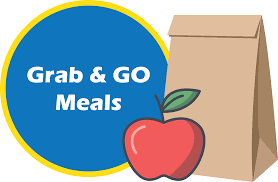 On behalf of SSC, I wish everyone a happy and safe winter vacation. Please continue to follow all CDC guidelines and protocols for COVID-19 safety. Thank you, Ron Green

REMINDER: Friday, December 18th at 11:59 PM is the deadline to sign up for the Full-Time Online Learning Option for the Spring Semester. Sign up here -
http://bit.ly/2LIo1xa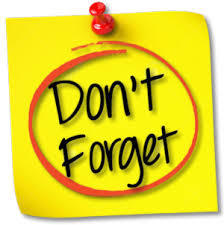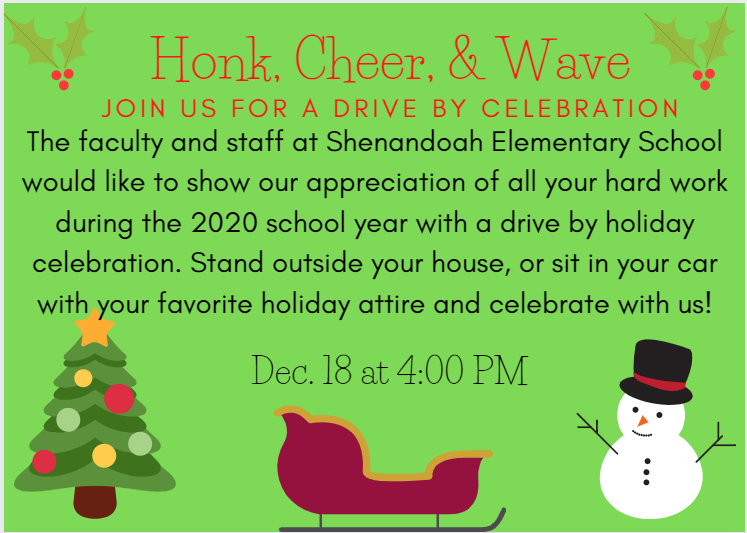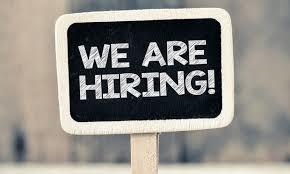 SSC students and teachers will continue Remote Online Learning (eLearning) December 14-18. Please be safe and follow all COVID-19 Safety Protocols. Please listen to the VM that accompanies this text message and check SSC social media sites for updates. Thank you! Ron Green

The December School Board Meeting has been changed from Monday, December 14th to the following Monday, December 21st at 7:00 PM.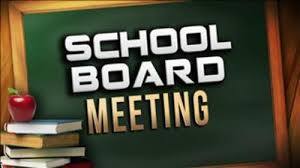 To ensure that we reporting accurate data to the Health Dept., please continue to report positive COVID cases to your child's school while we are eLearning. E-mail our Corporation Nurse, Ashlee Drysdale (
adrysdale@shenandoah.k12.in.us
), if you have any questions or concerns.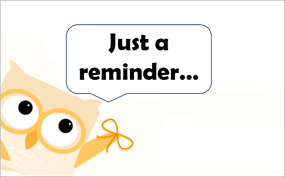 The Indiana Department of Education has provided information to parents regarding this year's statewide assessments, which can be found here -
https://5il.co/nbv9
. As we get closer to this year's testing, you will receive more specific information. In the meantime, feel free to reach out to Mr. Wiese (
jwiese@shenandoah.k12.in.us
) if you have any questions.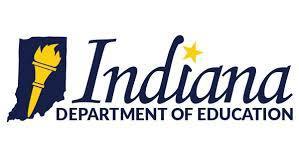 eLearning Reminders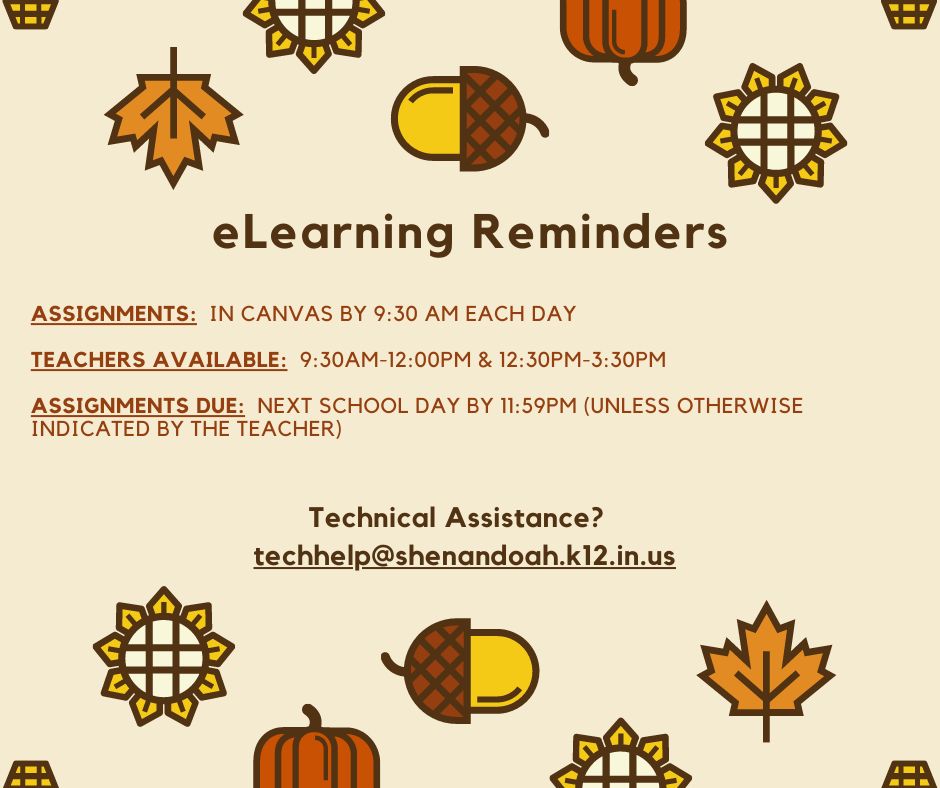 SSC students and teachers will have eLearning on Tuesday, November 24, 2020. Please see the email that will follow this message, listen to your VM, and check the SSC website for upcoming eLearning schedules from the HCHD. Everyone please have a Happy and Safe Thanksgiving!

SSC will continue in person learning on Monday and Tuesday. Our school COVID-19 cases remain very low. Please listen to the VM that accompanies this text and check previous messages for the upcoming holiday schedule. Thank you!

Paving on Raider Rd. will continue today north of US 36 to CR 700 N. On Thurs & Fri work will move SOUTH of US 36. Pavers hope to finish back north of US 36 on Raider Rd. over the wknd. Be aware of paving next week if the project is not completed over the weekend. Thank you!

The county has scheduled paving and repair on Raider Rd, from US 36 to CR 700N. The work will begin today and will last through at least Thanksgiving. Please use extreme caution in the areas where any and all work is occurring!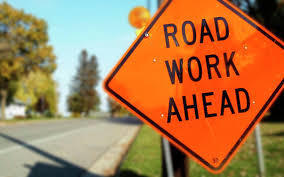 All SSC students, teachers, and staff will return to the SSC campus this Monday, November 16, 2020 for in person learning. School will begin at the regular time. Please check all SSC Social Media Sites for additional information on upcoming school schedules. Thank you! Ron Green

SSC will conduct 1 more week of eLearning (11/9-11/13). This decision was made in consultation with the HCHD and is in everyone's best interest due to COVID-19. Everyone will return to campus on Monday, November 16, 2020 at the regular time. Please listen to your VM. Thank you.

Two Days' worth of Grab and Go Meals (lunch only) will be available for pick up to any family in need this evening from 5:30 PM-6:30 PM at the High School Dock Parking Lot (just past the high school softball field). There is no need to register for tonight's pickup. Three days of free lunches will be available for Weds, Thurs, and Fri, with pick up on Weds evening from 5:30-6:30. Fill out the registration survey here -
http://bit.ly/lunch-pickup
.