EDIT MAIN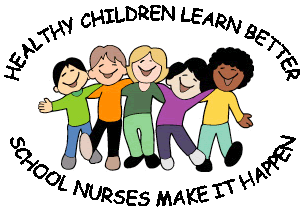 Cindy Crume, R.N.
Welcome to the Nurse's Office
Shenandoah School Medication Policy If, under exceptional circumstances, a student is required to take medication during school hours and the parent cannot be present to administer the medication, the following regulations must be followed: 1. A signed parent/guardian permission slip including the reason for the medication must be received by the school before any prescription or non-prescription (over the counter) medication can be administered. 2. Prescription medication must have the actual pharmacy (prescription) label on the container which includes: a. Name of student b. Name of medication c. Date medication ordered d. Prescribing physician e. Correct dosage and time to be given 3. Non-prescription (over the counter) medication may be administered to students only under the following conditions: a. Written instructions are delivered with the medication b. Medication must be in the original package with the ingredients listed and the student name affixed to the package; reason for the medication, dosage, and time to be given must also be included 4. Parent/guardians are to send only enough medication for the doses to be given at school. Students on a daily medication must bring in only one week's supply of medication. Empty bottles will be sent home with students on Fridays and are to be returned on Mondays. 5. Inhalers may be kept at school in the nurse's office as long as guidelines #1 and #2 are followed. Inhalers may be kept with the student if a signed physician's order is on file in the nurse's office. 6. Parents/guardians are responsible for transportation of medication to & from school. Only empty bottles will be sent home on Friday to be refilled & returned on Monday. Medication will not be sent with students. Students are not allowed to transport medication. 7. Parents/guardians of students will assume responsibility for informing the school nurse of any changes in the student's health or change in medication. 8. The school nurse will: a. Inform appropriate personnel of the medication to be taken by the student b. Keep record of the administration of medication c. Discard unclaimed medication at the end of the school year
Meningitis Information
A new Indiana law requires each year that parents/guardians be informed "about meningococcal disease and its vaccine" (IC 20-30-5-18). Meningococcal disease is a dangerous disease that can strike children and youth. The disease can progress rapidly and within hours of the first symptoms, may result in death or permanent disability including loss of hearing, brain damage, and limb amputations.
Symptoms of meningococcal disease often resemble the flu and can include a fever, headache, nausea, and stiff neck, making the disease difficult to diagnose. The bacteria that cause meningococcal diseases are transmitted through air droplets and by direct contact with an infected person. Fortunately, there is an immunization available and, the U.S. Centers for Disease Control and Prevention recommends routine meningococcal immunizations at 11 to 12 years old.
For teenagers, immunization is recommended at school entry and incoming college freshman. Please talk with your child's health care provider about meningococcal disease and vaccination.
Middle School Vaccination Requirements Dear Parent/Guardian, As you begin preparing your student to enter Shenandoah Middle School, please be aware that there are several new vaccination requirements for your student. All students are now required to have the Hepatitis B vaccine and either the Varicella (chickenpox) vaccine or written proof of Chickenpox Disease. It is also being recommended that students have a Pertussis booster. Please provide the nurse's office with this information before the beginning of the new school year. If you have any questions regarding these requirements, please feel free to contact me at 354-6636. Thank you for your cooperation. Cindy Crume, RN Shenandoah School Corporation
Reye's Syndrome Bulletin Reye's Syndrome is a very serious disease that children & adults may develop as they are getting over a viral illness such as the flu or chicken pox. It usually affects people from infancy through young adulthood. The disease's main targets are the liver & brain. Reye's Syndrome usually occurs when a person is recovering from a viral illness but, it can develop 3 – 5 days after the onset of the illness. Reye's Syndrome is non-contagious. Early diagnosis is crucial. Following a viral illness, a person should be watched during the next 2 – 3 weeks for the following symptoms: Continuous vomiting, listlessness, drowsiness, personality change, confusion, combativeness, convulsions, or loss of consciousness. Call your doctor immediately if these symptoms develop & voice your concern about Reye's Syndrome. If your doctor is not available, take the person to the Emergency Room. Studies have shown that using aspirin or aspirin-containing medications used to treat the symptoms of viral illnesses increase the risk of developing Reye's Syndrome. If you or a member of your family have a viral illness, do NOT use aspirin or aspirin-containing medications. Aspirin is part of the salicylate family of medicines. Other names for aspirin include acetylsalicylate, acetylsalicyclic acid, salicylic acid. The National Reye's Syndrome Foundation, the U.S. Surgeon General, the Food & Drug Administration, the Centers for Disease Control, & the American Academy of Pediatrics recommend that aspirin & combination products containing aspiring not be taken by anyone under 19 years of age during fever-causing illnesses. For more information visit the website www.reyessyndrome.org
June 2009 Shenandoah School Corporation Head Lice Procedure The following steps will be followed: 1. Any student with possible signs of head lice (primarily itching) will be examined and if either live lice or nits that are less than ½ inch away from the scalp are found, the student's parents will be notified. The student will be sent home for treatment. 2. Only siblings of the infected student will be checked for possible head lice. Mass screenings of classrooms will not be done routinely. 3. After treatment, the student must be checked by the school nurse or designee before returning to class. If live lice are found, the student will not be allowed to return to class. If only nits (eggs) are found, the student will be allowed to remain in school. 4. A label from the anti-lice shampoo must be submitted to the school nurse as proof of treatment. 5. The student will return to the nurse's office in 7-10 days after treatment to have their head checked. Additionally, 1. It is the parent/guardian's responsibility to: regularly check their student's hair for lice and to treat accordingly; to inform the school and close contacts of infection; and confirm that treatment has been completed. 2. If a parent/guardian has no transportation available, the student will be sent home at the end of the day on the school bus. 3. In accordance with HIPPA rules, confidentiality will be maintained. Notification of infestation will be provided to school employees involved with follow-up treatment and/or return to school procedures only. Mass letters to classrooms will not be sent in order to protect the privacy of the affected student. Every effort will be made to protect the privacy of the student that has been identified and excluded for treatment. The privacy of the student and parent will be observed at all times. 4. At the beginning of the school year and the beginning of the second semester, reminders to check students' hair regularly will be placed on the monthly menu. 5. A classroom will be checked if three (3) or more cases of live lice are found in that classroom. Questions are to be directed to the Shenandoah School Corporation school nurse at 354-6636.