TWO HOUR DELAY REMINDER: Next Tuesday, January 21st is a scheduled Two Hour Delay for Teacher Professional Development.
ELEARNING REMINDER: Monday, January 20th is an Off Campus eLearning Day. The window opens today at 4:00 PM. Click the link for details - bit.ly/Jan-eLearning
We've updated our eLearning Frequently Asked Questions document. Click the link to view -
http://bit.ly/SSC-FAQs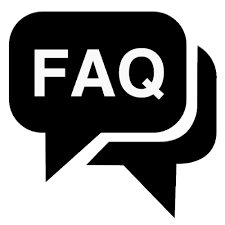 Bus #36 is running about ten minutes behind this afternoon.
REMINDER: The window for the Dec 7th eLearning Makeup Day opens today at 4:00 PM. Details available at
http://bit.ly/nov12makeup
.
REMINDER: All SSC Schools will be closed tomorrow, November 19th. An eLearning Makeup day is scheduled for Saturday, November 23rd. More information is available at
http://bit.ly/SSC-Makeup
.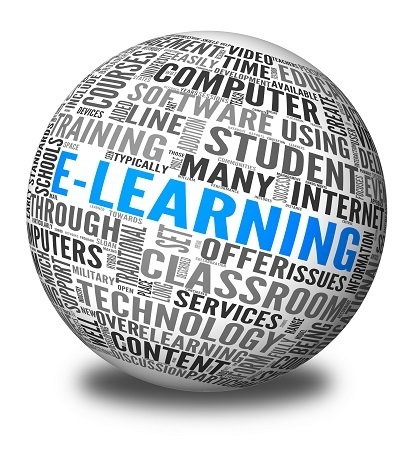 SHS will host their annual Senior Financial Aid Night on Monday, 10/21/19 beginning at 6:00pm in the Team Teaching room. All Seniors and their parents are invited.
Reminder: Senior Class Meeting 8/12/19 @ 6pm in the Middle Team Teaching room. Both parents and students are invited to attend.
After a brief "hiccup" online registration is now working. If you did not receive an e-mail with registration instructions, please e-mail
techhelp@shenandoah.k12.in.us
for this information.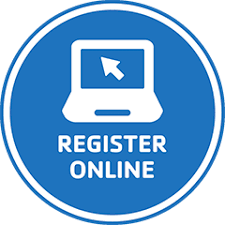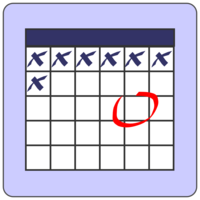 Seniors! All FAFSA forms are due by April 15th. If you plan to attend any kind of post-secondary training next year you need to complete a FASFSA form. See Mr. Riedner if you need assistance.
There are several important scholarships due tomorrow, 3/22, including the Shenandoah Scholarship Foundation, Middletown Lions Club, and Henry County REMC. Apply through Naviance. See Mr. Riedner if you have any questions.
Regional tickets are now on sale at the SHS main office. Cost for tickets is $10.00 for all sessions (3 games). Please note balloons, banners, signs, or posters are not permitted. Any type of noisemaker is also prohibited.
Attention SSC Parents: There is an informative and thought provoking article in the Anderson Herald-Bulletin written by Mr. Shane Phipps. The article is entitled, "Why Social Media Can Be Dangerous, Devastating For Teens". This column appeared in the Monday, March 4, 2019 edition. Please review this column and if you believe it to be worthwhile please talk to your teenage (and preteen) daughters and sons about their use of social media, phones, applications, games, etc.
Thanks to all students, staff, and local law enforcement for your understanding and support on Friday. Our day went very smoothly and safely. There was no credible threat on Friday. Please remember if you see or hear something please report it to our school or local law enforcement.
SHS will be hosting a Scheduling Meeting on Monday, 2/25/19 in the Team Teaching Room. Topics will include course selection, dual credit, and new graduation requirements. Students in grades 9-11 and parents are invited to attend.
February 11-20 SHS will be operating on a modified schedule for ISTEP+ testing. Please visit the SHS Website or Facebook page for a detailed schedule.
Starting February 11th SHS will be running on a modified schedule to accommodate ISTEP+ Re-testing. SHS will follow the schedule below from February 11th - 20th: 1st period 7:50 - 8:24 2nd period 8:28 - 9:00 Testing/Homeroom 9:04 - 10:34 3rd period 10:38 - 11:14 4th period 11:18 - 11:54 5th period 11:58 - 12:34 Lunch 12:34 - 1:10 6th period 1:14 - 2:01 7th period 2:05 - 2:55 Students attending an afternoon career center program who are scheduled for three periods at SHS will be released at 11:14am while students who are scheduled for four periods at SHS will be released at 11:30am.
Scheduling for the 2019-20 School year is now underway at SHS. We will be hosting a meeting on 2/25/19 at 6:00pm to discuss this process. See the SHS Counseling Canvas course for more info.
Parents, Please see the link below for an updated list of local mental health providers. Also, if your student needs to talk to anyone 24-7 please remember the Suicide Prevention Line at 1-800-273-8255
https://5il.co/6cbb
Parents, please see the letter linked to this message regarding the death of a SHS student. Greg Allen
https://5il.co/6cao
Jan 25th - LATE BUS: Due to a mechanical issue, Bust #21 is running about 20-30 minutes late.
1/21 - LATE BUS: Due to a mechanical issue, Bus #21 is running about 20-30 minutes late this morning.
Shenandoah Schools will be on a Two-Hour Delay on Monday, January 14, 2019.
REMINDER: Monday, Jan. 21st will be an eLearning day to make up for the Nov. 15th weather cancellation.
The New Castle Career Center will be hosting an Open House on Tuesday, 12/11/18 from 6-8:00pm.
Next Tuesday, November 13th, is a scheduled two-hour delay for Shenandoah School Corporation teacher professional development.
New Scholarship Opportunity: Open to students with two years of business classes. Ask Mr. Riedner about the Indiana A.E.O.P. scholarship application.
Picture Retake Day is coming! Friday, November 16, 2018. Please have your student pick up a packet at the SHS office.

SMS-SHS Book Fair begins Monday, October 29!!!
Reminder: Senior Financial Aid Night Meeting tomorrow night, 10/22/18, beginning at 6:00pm in the Team Teaching Room.
Quarter 1 grades are now available through PowerSchool!
Senior Financial Aid Night has been changed from 10/29 to 10/22 at 6:00pm. This meeting will take place in the Team Teaching Room.
SHS will participate in College Go! Week September 24-28. See the October edition of the SHS Counseling Corner newsletter or visit the SHS Counseling Department Facebook page for more details.
All Seniors and their parents are invited to a Senior Class Meeting on Monday, August 6 at 6:00pm in the SHS Team Teaching Room.

All SHS Library Books are Due Wednesday, May 16! Thank you for making sure your books are returned!
SHS Yearbook orders are due by Friday, May 11th to Mrs. Goff or can be ordered online at
www.yearbookforever.com
Cost is $50 per yearbook

SHS Students! If you have read one of this year's Eliot Rosewater books, make sure you stop by the library and cast your ballot by Friday, April 27!

Due to school closings, SSC will be in session next week on Monday, Tuesday, and Wednesday. The dates are March 26th, 27th, and 28th.

Update: SSC will now be closed today, Wednesday, March 21, 2018.

SSC will operate on a 2-hr delay today, Wednesday, March 21, 2018.
Congratulations to the Raider Cheerleaders on their 2nd Place finish in the MEC Cheerleading Competition!
Congratulations to Josh Myers and Dylan Frost for earning Academic All State in Football! #SSCRaiders

Congratulations to Shenandoah High School for being recognized as a Four-Star School! #SSCRaiders

Reminder SSC has a 2-hour delay for students tomorrow, Tuesday, February 13, 2018. Staff will be participating in Professional Development.

SSC will operate on a 2-hour delay on Monday, February 12, 2018. #SSCRaiders

SSC is on a 2-hour delay today, Tuesday, February 6, 2018.
Congratulations to our Wrestlers moving on to Semi-State: Blake Alfrey, Justin Hummel, Dallas Pugsley, Hayden Lohrey, and Silas Alred.
Good Luck to the Lady Raiders Basketball Team Tonight vs Eastern Hancock!