EDIT MAIN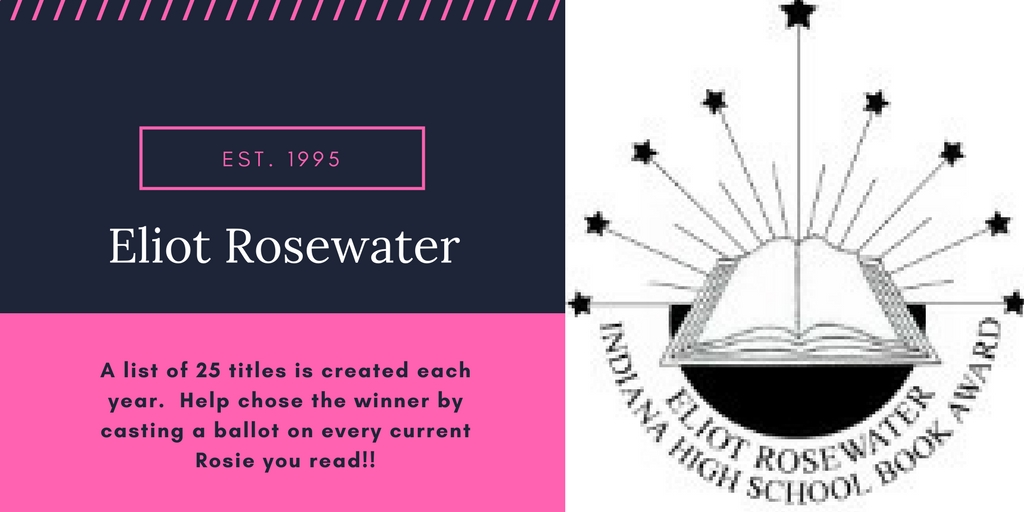 Click on the Covers Below to Watch a Trailer for each 2019-20 Rosie!
The 57 Bus
By Dashka Slater

Sasha and Richard's paths overlap for 8 minutes on the 57 bus, but with life changing effects.


Backfield Boys
by John Feinstein

Tom and Jason are best friends and are thrilled when they are accepted at a sports focused boarding school, but when their football positions are inexplicably switched, they suspect racial bias and speak out.


Between the Lines
By Nikki Grimes

Darian dreams of writing for the New York Times, so he enrolls in Mr. Ward's class- known for open-mic poetry readings and boys versus girls poetry slams, and he learns about the truth that emerges through writing.

Born a Crime
By Trevor Noah

With a white Swiss father and a black Xhosa mother, Trevor Noah's birth was a crime; in south Africa, such unions were punishable by 5 years in prison. This is Noah's story of finding himself in a world in which he never should have existed.


Caraval
By Stephanie Garber

Scarlet has longed to see Caraval- the once-a-year performance where the audience participates in the show-but her father arranges a marriage, so her sister, Tella, devises a plan to get her there; however, just as they arrive, Tella is kidnapped.


Daughters Unto Devils
By Amy Lukavics

Amanda hopes her family's move from the mountains-where her sanity began to slip last winter- to the prairie is a fresh start, but when they arrive, their new home is covered in blood.


The Diabolic
By S.J. Kincaid

Nemesis was created to protect Sidonia and she will at any cost. In order to protect Sidonia from the emperor, Nemesis must pose as Sidonia and keep her true powers a secret.


The Female of the Species
By Mindy McGinnis

Alex's sister was murdered and the killer walked free, so Alex learned how to kill, but how does a person turn off the drive to right every wrong, especially via murder.


The Hate U Give
By Angie Thomas

Starr balances the difference between the poor neighborhood she lives in with the fancy prep school she attends, until she is the only witness to the fatal shooting of a childhood friend by a police officer.


I Am Not Your Perfect Mexican Daughter
By Erika Sanchez

Everyone thought that Julia's sister Olga was the perfect Mexican daughter, but when she dies on the streets of Chicago, Julia begins to discover a sister she never knew.


The Language of Thorns
By Leigh Bardugo

Travel to a world of dark bargains struck by moonlight, of haunted towns and hungry woods, of talking beasts and gingerbread golems, where a young mermaid's voice can summon deadly storms and where a river might do a love-struck boy's bidding but only for a terrible price.


Long Way Down
By Jason Reynolds

Will's brother Shawn was shot, and Will knows the rules, but as he boards the elevator, gun in his waist-band, he has an unexpected trip down the 7 floors.


Moxie
By Jennifer Mathieu

Viv is fed up with a school that thinks the football team can do no wrong and harassment is fine, so she taps into her mom's history as a punk rocker and starts a feminist zine that begins a girl revolution.


Nimona
By Noelle Stevenson

Nimona is an impulsive shapeshifter and Lord Blackheart is a villain, but they team up to prove that Sir Goldenlion and his buddies are not the heroes everyone thinks they are.


One of Us is Lying
By Karen McManus

On Monday afternoon, five students at Bayview High walk into detention. Bronwyn the brain, addy the beauty, Nate the criminal, Cooper the athlete, and Simon the outcast. Only Simon never makes it out of the classroom. His death wasn't an accident.


One Was Lost
By Natalie Richards

A group of teens wakes up in the woods with no idea what strange words inked onto their skin are, but they must find the truth before a killer finds them.


The Special Ones
By Em Bailey

Ester is one of four teens who are "special", closely watched by a cult leader, her life broadcast for outsiders to see, but if she stops being "special" she may be sent for Renewal, and no-one quite knows what that is.


Tell Me Three Things
By Julie Buxbaum

Still grieving her mother's death, Jessie is sent from Chicago to California to a new family, a new school, a new life. Is a mysterious email offering to help her fit in a hoax or the help she desperately needs.


There's Someone Inside Your House
By Stephanie Perkins

Makani is doing okay in her move from Hawaii to Nebraska, but as classmates die in a increasingly gruesome murders, she will be forced to face her own dark secrets.


Turtles All the Way Down
By John Green

Aza never intended to pursue the mystery of fugitive billionaire Russell Picket, but a $100,000 reward is too much to resist.


An Uninterrupted View of the Sky
By Melanie Crowder

Bolivia in 1999, Francisco's life is school, soccer and family, but when his father is sent to prison on false charges, Francisco and his Sisters have no choice but to move into prison too.


Warcross
By Marie Lu

The online game Warcross began 10 years ago. Desperately needing money, Erika hacks the game to track down players who bet illegally, but when she accidentally joins the opening game of the championships, she becomes an overnight sensation.

When Dimple Met Rishi
By Sandhya Menon

Dimple and Rishi meet at a summer program for Indian-Americans, but only one of them knows that their meeting was arranged, as in intended for marriage.


Wild Bird
By Wendelin Van Draanen

When Wren's parents no longer know what to do with her, they send her to a wilderness therapy camp, where survival is everything.


Wonder Woman: War Bringer
By Leigh Bardugo

Diana unexpectedly unleashes an age of bloodshed and misery when she saves Alia, a direct descendant of Helen of troy.

EVERY TIME YOU READ A 2019-20 ELIOT ROSEWATER, FILL OUT ONE OF THE BLUE BALLOTS LOCATED NEAR THE "ROSIE" DISPLAY IN THE LIBRARY MEDIA CENTER, AND HELP SELECT THE BEST BOOK FOR INDIANA HIGH SCHOOL STUDENTS FOR 2019-20!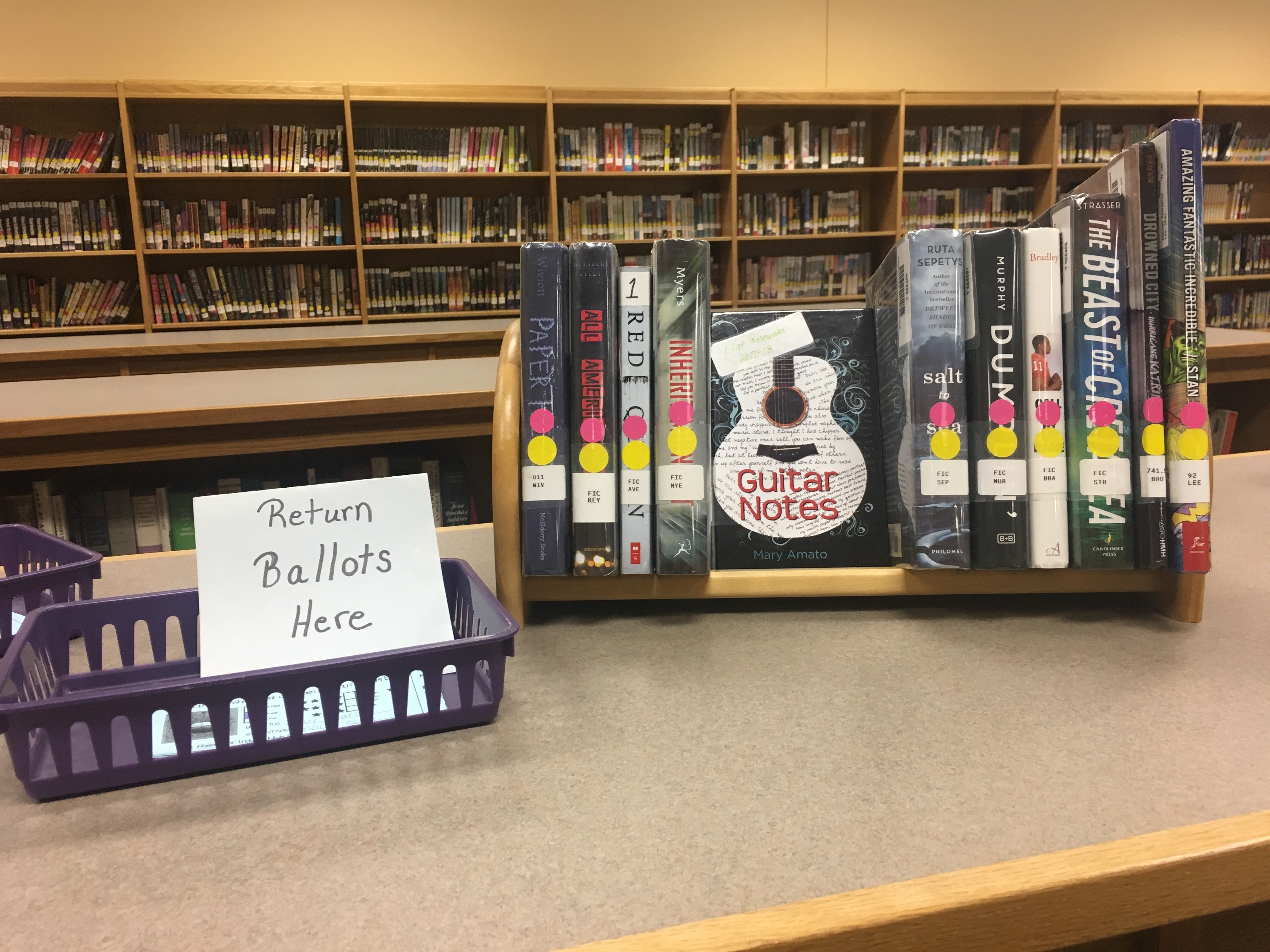 Established in 1995, The Eliot Rosewater Indiana High School Book Award strives to offer the students of Indiana the best reads. A new list is chosen and featured annually. Students may cast a ballot on each book read. Students chose the winner!