Shenandoah Virtual Education
Our virtual program will provide an innovative learning experience to help your child build a strong foundation for a lifetime of achievement. We are working closely with families to tailor the learning program to each child's needs, talents, interests, and learning styles.
We are partnering with Pearson Online & Blended Learning, the world's learning company, to provide our students with:
Award-winning and proven curriculum designed for college and career readiness and student success

NCAA-approved courses for high school athletes

Highly qualified state-certified teachers trained in online instruction

Current education technology tools

Opportunities for socialization and community engagement

FAMILY 411 resource center to support families and ensure virtual school success

Synchronous LiveLessons where teachers instruct in real-time virtual sessions

Participation in Shenandoah Extra-Curricular Activities
Shenandoah Virtual School is right for students who...
Prefer home-based learning.

Need more flexible scheduling, such as artists and athletes.

Appreciate more individual attention or support.

Can benefit from pacing that works with their learning styles.

Want more challenging courses

Are overcoming medical issues.
Our Student-Centered Approach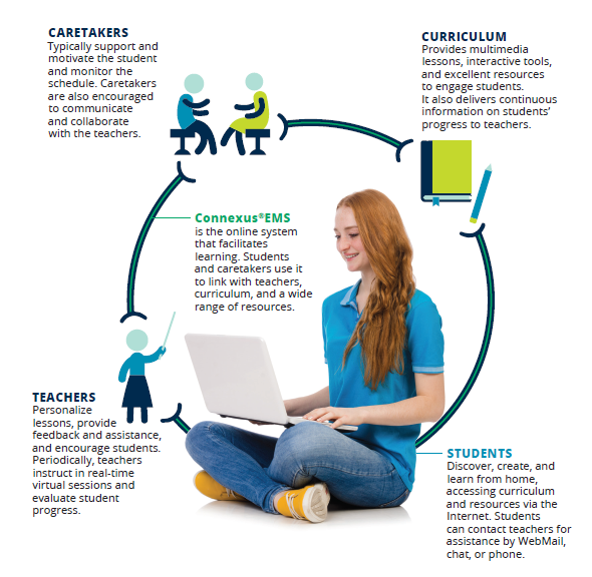 Please contact our Online Services Coordinator, Mrs. Sabrina McKnight by email or call (765) 354-3250. She will be in touch with more information and can answer any questions that you may have.
Family Information Session
On Thursday, July 28th, at 7:00 PM, we will hold a family information session for those interested in our online option. The meeting will be held via Zoom and can be accessed here. If you are not able to attend, we will provide a recording of the session.